The quickest and most efficient way
you can order a mini cab.
If you thought our previous App was good, say hello to a completely new way of booking your mini cab on your mobile device or tablet.
You won't believe the additional features that come with the brand new version. Download, or simply upgrade your current version right now,
by clicking on the App Store logo or the Android logo below:
With over a dozen new features, the new Station Cars App is the ultimate for easy booking, vehicle tracking, and offers variable
payment methods.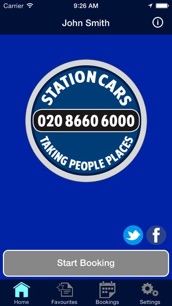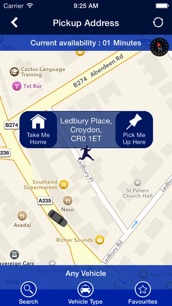 examples of iphone stage booking images

Now with faster booking and more accurate location upgrades the new Station Cars App for iphone, ipad, Android and tablet will be the only
mini cab app you'll need!
. Get a quotation for your journey

. Make a booking

. Check its status

. Edit a booking

. Cancel a booking

. Get an ETA on ASAP bookings

. Add additional pick-ups and drop-offs to your booking

. See where all available vehicles are on a map

. See vehicle images when choosing a vehicle type

. Contact your driver by text or call via the app

. Choose an address from groups ie "Airports"

. Add Flight Numbers for Airport bookings

. View Driver details

. Receive an email confirmation

. Track the vehicle on a map

. Manage previous bookings

. Manage favourite addresses

. Pay by cash, card, or account

"Thank God for Station Cars never been let down by them. I use them to take my kids to and from school. They have great drivers....Thank you!!"
Sharon, Caterham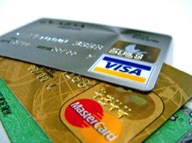 You can pay by Credit Card in any of our vehicles.